I was really happy to hear that CVS was having this sale. I am obsessed with anything makeup related! Aaron has to drag me away from buying stuff because I normally do not have the money to buy much.
For all the product I purchased I would have originally paid around $70 but I only paid $21! :-) That makes for a very happy Angie!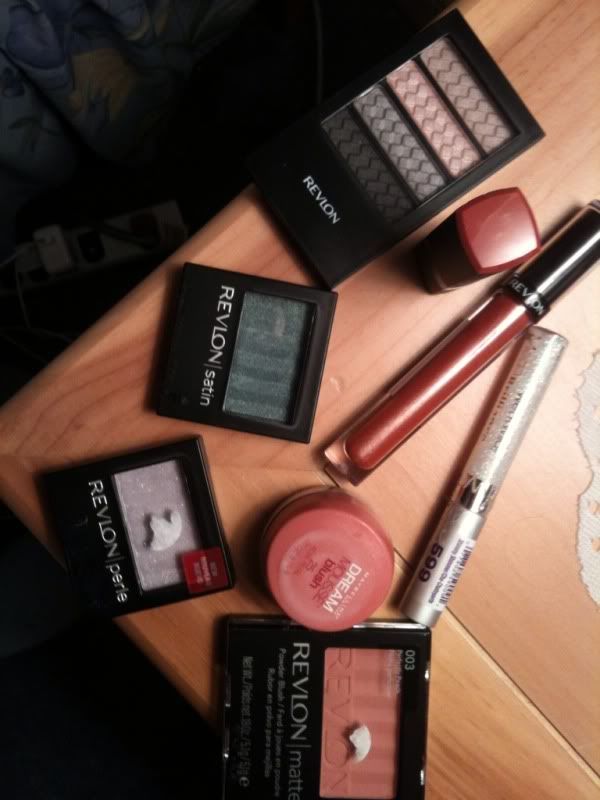 This is a picture of some of what I purchased. I can't show it all because that would ruin some christmas presents!
Items Shown:
Wet and Wild Mega Brilliance Lip Gloss in Shimmy Shimmer
Revlon ColorStay Ultimate Lipcolor in Best Bubbly
Revlon ColorBurst Lipstick in Soft Rose
Maybelline Dream Mousse Blush in Rose Petal
Revlon Perle Eyeshadow in Lilac Shimmer
Revlon Satin Eyeshadow in Peacock Lustre
Revlon 12 Hour Eyeshadown Quad in Sterling Rose
Revlon Matte Blush in Perfectly Peach
So, if you live by a CVS I definatly suggest going and hitting up this great sale!