I wore the same thing I had on in the previous outfit of the day so you can go check that out for the details on the clothes!
I had hurt my hip when I fainted earlier and did not feel like looking for something better to wear.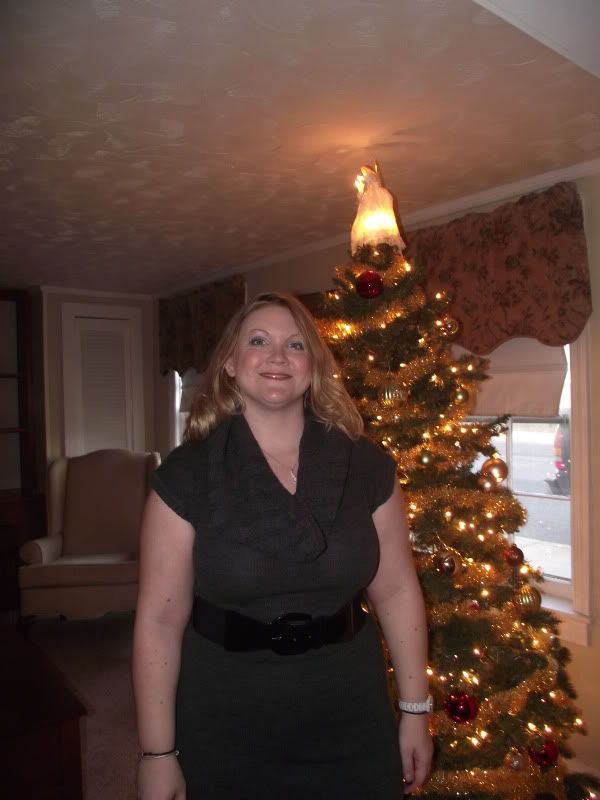 This is what I did with my makeup for Christmas Eve: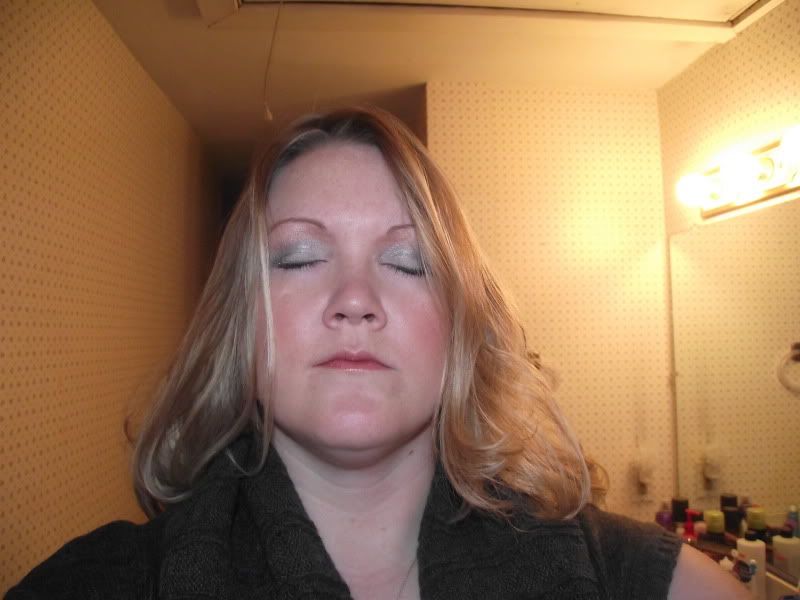 Sorry the lighting sucks in my bathroom.
Eyes: Too Faced Shadow Insurance Primer
Tarte Starlet box blue shadows
Tarte multipleye primer
NYX glitter liner in Candy
Tarte lights camera lashes mascara
Concealer- maybelline dark circle eraser
Foundation- maybelline eraser treatment makeup
Face- Smashbox Photofinish Light primer
Maybelline sunlight bronzer
NYX blush in pinched
Lorac Luminizer
Urban Decay All Nighter finishing spray
Lips- Revlon ColorStay Ultimate in Best Bubbly
Mac lipglass in Nymphette
On a second note, did anyone watch how great my saints did last night! YAY! I will start back on doing blog hops next week!